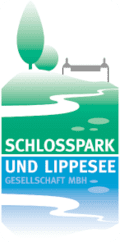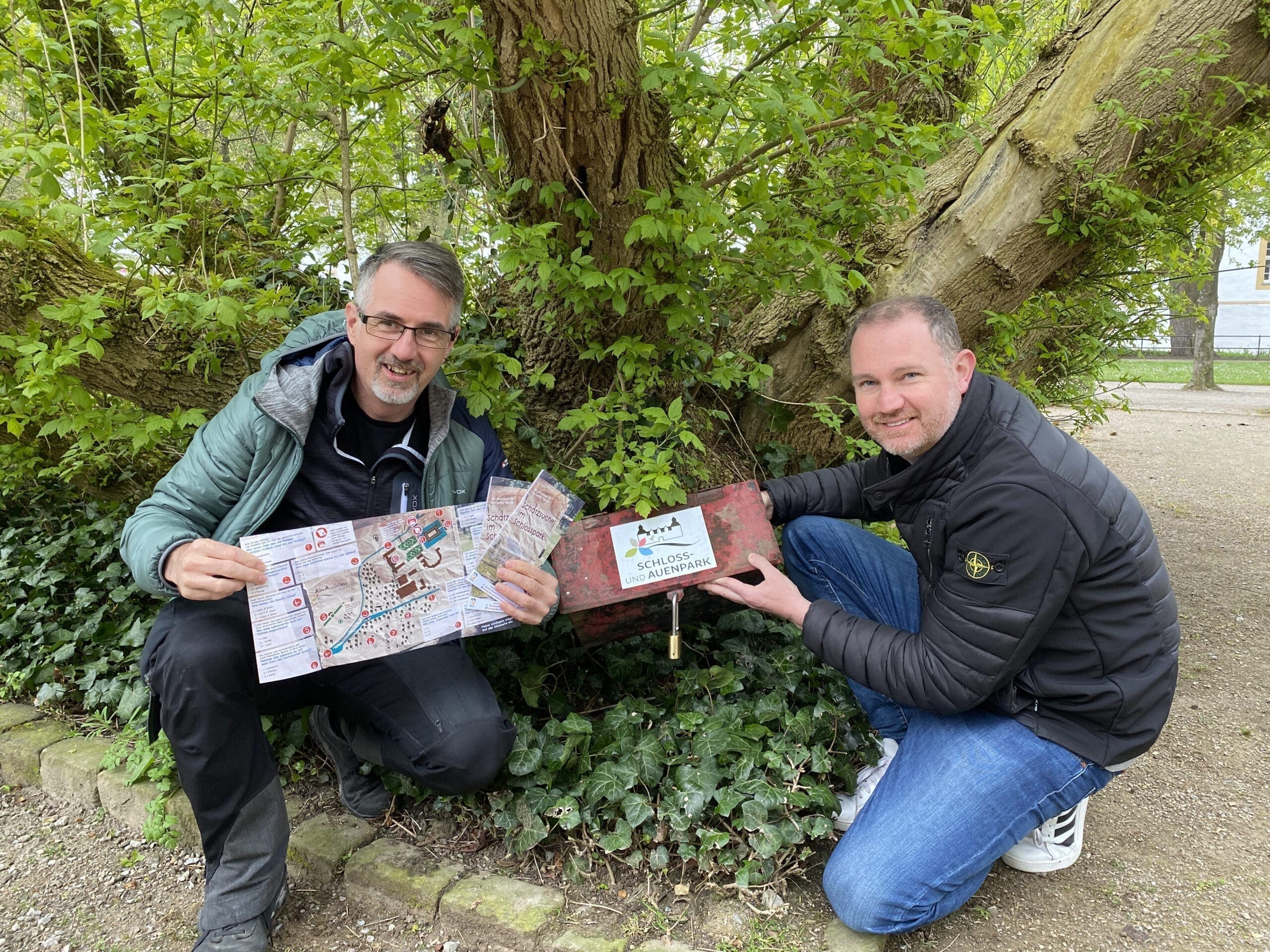 Christian Stork (right), Managing Director of Schlosspark und Lippesee GmbH and Dirk Rellecke (left), Media Agency Paderborn, present the treasure hunt in the palace gardens.
What do you call the water-filled moat around the castle? Which animal do you recognize on the twin town Bolton stone? These are just two of the twelve questions in the new treasure hunt for families and children that we have developed for Schlosspark und Lippesee GmbH. Since May 1st, treasure hunters of all ages can go on a search through the castle and meadow park and solve exciting questions and tasks.
It starts at the old headquarters, the office of Schlosspark und Lippesee GmbH. There, near the mailbox, are the treasure maps with which the treasure hunt can begin. "Especially in these times when many children cannot meet their friends and the parents make great efforts to find a change for their little ones, we would like to create an alternative with this offer and give the children an exciting task," reports Christian Stork, managing director of Schlosspark und Lippesee GmbH, explains the motivation for this project. All you have to bring with you is a pen, the treasure maps can be found on site as printed flyers. And of course a reward awaits all successful treasure hunters at the end!
over
this project
customer
Schlosspark and Lippesee Gesellschaft mbH
www.schlosspark-paderborn.de
our services
Conception | Communication | Graphic design | print